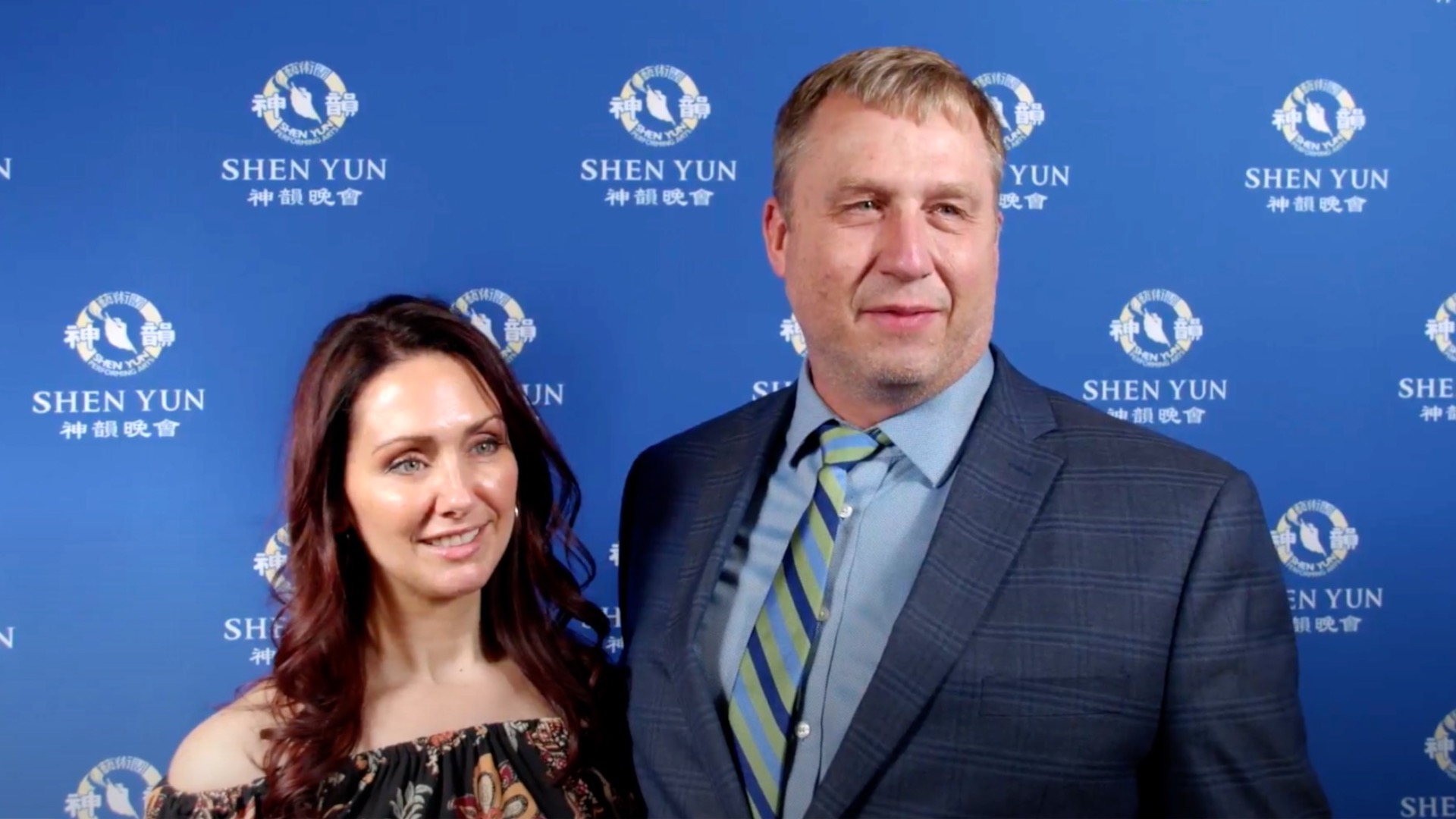 Spectators in Columbus, Ohio Inspired by Shen Yun's Message
Learning traditions can be insightful, especially for theatergoers in Columbus, Ohio, who have seen Shen Yun Performing Arts bring 5,000 years of Chinese culture to the stage.
"I loved it. It was inspiring, it was beautiful. The message was amazing, the music was powerful and the dancing was exquisite," said Robin Ulrich, a ballroom dancer who was co-champion at Gold and Silver Smooth 2021 in her age category for USA Dance.
"There are things that come from the past, from ancient times, that are very powerful, and I think we can learn from that as we move forward today," added Sean Cotter, director of engineering. at Nestle Marysville.
The ancient Chinese believed that their culture was a gift from the divine and that music, medicine, calligraphy, language and clothing descended from heaven.
"I also like this idea of ​​thinking about a higher power. I think there's something that unites us, that can lift us up, and have faith in that and the tradition that comes with it, I think that's is something we need to remember at this time," said Vivek Ramaswamy, entrepreneur and author of "Woke, Inc." and "Nation of Victims."
Since communism took over the country, China's once-thriving culture, including its traditional beliefs, has been nearly destroyed. Shen Yun also describes stories inspired by modern events.
One example is the current persecution of Falun Dafa, a spiritual discipline rooted in traditional Chinese culture.
"I really liked good over bad, and that kind of stuff. … The tragic story at the end with the surgeon's organ transplant was very emotional, but luckily the Buddha came in and saved the day. said Anthony "Tony" Kington, attorney and partner at Chester Willcox & Saxbe, LLP.
Cardiologist Robert Drake said the faith portrayed in the modern plays of persecuted Falun Dafa practitioners in today's China left an impression on him.
"Everything can be taken away from us except our faith, unless we let it. And it is only in faith that we sometimes get up every day and accomplish what we need," he said.
Ulrich added: "I think the message of hope, peace and compassion was very effective. It comes through in every room, every dance that was danced, and it made us feel like we were all one culture, one world – that we all had a place to come together.