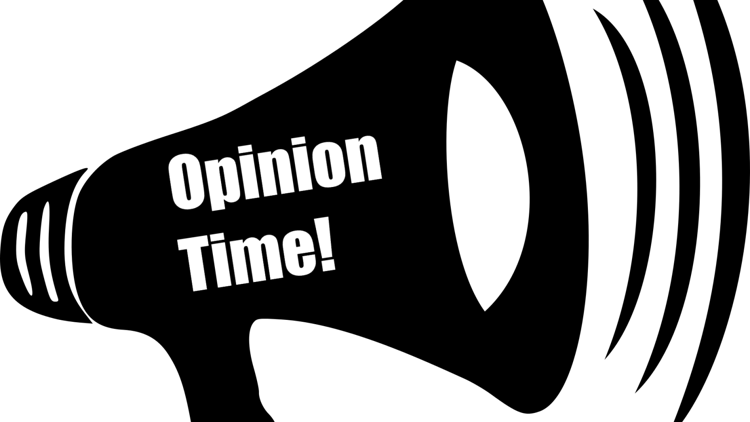 Rants and Raves – Week of September 24, 2021 | Opinion
The real cost of COVID
For those of you who still deny COVID-19 because it hasn't affected you, think again.
Who do you think will pay the huge healthcare costs caused by this pandemic? Insurance companies need to recover their costs, which means higher premiums and deductibles for all of us. So next year, when your employer or insurance company presents you with your annual health care plan, or you receive Medicare notice of an increase in premiums, don't be surprised.
Sooner or later this pandemic is expected to "run out" but only when enough people are vaccinated or when the virus has infected all available hosts. At the beginning, many costs were inevitable because we did not know the prevention and there was no vaccine; now there is. We live in a state reporting the highest number of COVID-19 cases and deaths with hospitals and healthcare workers under maximum stress, but many Floridians continue to ignore the best prevention advice available – wearing masks , social distancing, hand washing and vaccination.
You may be lucky enough to escape the virus itself, but we will all pay the price.
Avocados become a pain
I think enough time has passed since Christmas for me to be able to complain about solicitations from charities without sounding like Scrooge.
I get at least one solicitation per day, every week. Some belong to groups that I have never heard of. Some belong to groups that I haven't given in years. Some belong to groups that I donate only once a year, but I hear about them regularly, all year round. Some come from groups that just sent me something 3 weeks ago (and 3 weeks before that…). I've noticed that many don't put a return address on the envelopes – or they just put the mailing address, not a name.
What are they hiding?
Then there is the 'attached free gift' – as well as the response form to send your gift. I have so many return address labels I can't afford to move. I have enough notepads to write the great American novel. I am starting to receive 2022 calendars (I had 8 last year). I have greeting cards and stickers, pens, gift bags, gift wrap and gift tags. I have certificates of appreciation in fancy calligraphy from groups that I have never donated to. I have insulated tote bags and socks and nickels. If I don't respond in about 2 weeks, I get another letter – did you get the free gift we sent (with this paragraph on our letters crossing each other in the mail)? I noticed that they never include a "No" option on this response form
My concern is that if I give, it's a relatively small gift, and I don't know how much of my gift actually goes to the "cause." With all the printing, folding, padding and postage and postage to mention the "free" gifts – how do I know I'm not paying for it all? There may be an answer somewhere in all the fine print, but the perception of the potential donor is not good.
Rave for "Rants et Raves"
I would like to say "good job" and congratulate your friends Rants and Raves for the great job they do every week. I can't imagine reading all the entries you get every week.
Keep up the good work and thank you!
Brevard's vote integrity needs work
Seth Keshel, a military statistical analyst, recently said that more than 300 counties in the United States had more votes than voters in the 2020 election.
It ranks Brevard County as the 5th worst county in Florida for electoral integrity based on registered voters and the 2020 election. Worse than that, out of more than 3,000 counties across the United States, Brevard is ranked in the 51st rank of the most corrupt electoral integrities.
Let it permeate. We prospect in Brevard and find many ghost / dead voters who voted last year. People who haven't been to Brevard for 7 years and who live in Colorado voted in Brevard in 2020.
Hope this upsets you enough to get involved.
County public transportation system for people with disabilities a success
I just wanted to salute the Space Coast Area Transit (SCAT) and its Transportation Disadvantaged Transportation program.
I have been a resident of Brevard County for over 20 years and have never heard of this program. I had total right knee surgery in May and was unable to drive for over two months. My husband is the only one working in our house and he has not been able to take time off from work. I had no one able to guide me to and from therapy after my surgery.
The SCAT program was amazing. This low cost transportation program was a blessing. They provided me with round-trip transportation for my therapy appointments for several months. From the first contact with the lady in the office (Carmen) to the drivers who took me to my appointments, SCAT has an awesome program for residents of our county! Carmen was always there to help me get my pick up and return schedule … she was great !! I also have to say hello to Anne … she was my driver for most of my dates. Anne was a great driver who went above and beyond her job, and she had the best smelling bus!
I just wanted the residents of our county to know that we have great resources available and great people working there. Thanks again Carmen, Anne and all the other SCAT drivers! I am truly grateful that this program was there for me.
Desperately needed traffic light
Malabar Road / St. John Heritage Pkwy is in desperate need of a traffic light, especially when high school students come home. I sat at this intersection waiting to make a left turn sometimes 25 minutes.
Rising rents and stagnating wages
Has anyone noticed the current rentals in the Melbourne-Palm Bay area.
One bedroom apartments currently cost over $ 1,200 and it's all over Brevard County. There appears to be no regulation and real estate properties charge full market rate.
It may be legal, but unless you earn a certain amount, how can the people who are renting afford it?
Florida through the pandemic
I thought Governor DeSantis handled the start of the pandemic pretty well. It has kept businesses open and left citizens the choice of whether or not to patronize them. He came to the defense of the cruise industry, forcing the CDC to relax its draconian restrictions.
At that point, I think the governor started to stray. By banning all state-owned enterprises from instituting so-called "vaccine passports," he has thrown a wrench into the revival of the cruise industry. There are many cruise enthusiasts who are reluctant to book a future cruise if they cannot be assured that ALL of their travel companions have been vaccinated. In addition, the federal government is responsible for international trade. The state should not add restrictions beyond federal government mandates.
With regard to school district mandates regarding masks, again, I think the governor has overstepped the bounds of his authority. The citizens of each school district, through their elected school boards, should decide what is best for their students. If citizens disagree with the decisions of their school board, they must attend school board meetings and express their disapproval. They are elected officials and their decisions will have consequences on polling day.
I would hate to see pride destroy another promising political career.