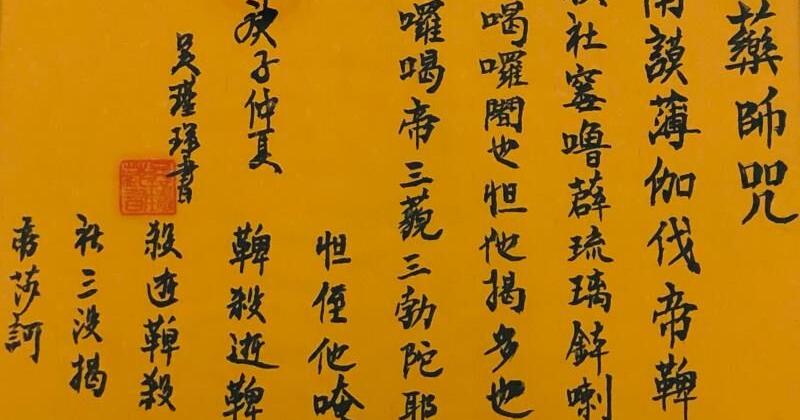 PandemiDiarios: Stories of Survival from the People of Southern Arizona | desert time
An archive from the University of Arizona Library's Special Collections contains the PandemiDiarios, a collection of artifacts created by people in southern Arizona who endured the last three years of the COVID-19 pandemic.
UA's Confluencenter for Creative Inquiry awarded a total of $16,000 in mini art grants to 35 artists, Tucsonians and people across the border. A single mini-grant was $500 and gave the winner the opportunity to share their experience living during the pandemic.
"In the first competition, there was a lot of hope expressed for the projects. In the second competition, we decided to focus on the border region," said Dr. Javier Duran, director of the Confluencenter and professor of Latin American and border studies.
The project was split into two cohorts. The first cohort competition was held in 2020 with a focus on students, academic professionals and community artists.
Submissions for both competitions came in various formats which included virtual dance pieces, calligraphy, photography, mixed media and more. The pieces are interpretive journal entries, as the name of the project suggests. Each submission was a personal account of a moment in time, a time when many artists lived alone.
peaceful blessings
Dr. Jinhui Wu, an artist from the first competition, brought her culture into the project. Wu graduated from AU with a doctorate in East Asian studies.
"Part of my research has been put on hold because I couldn't return to China," Wu wrote in an email to The Weekly. "I couldn't visit my parents or my friends."
Wu stayed home like many of us because of the pandemic, but also because of racism.
"I had people yelling at me with swear words against Asians," Wu said. "It was a very depressing time."
Unfortunately, Wu's experience is not isolated. The Federal Bureau of Investigation found that anti-Asian incidents increased by 77% between 2019 and 2020.
While safe at home, Wu said she meditated, gardened and practiced calligraphy.
"My work 'Medicine Buddha Mantra in Calligraphy' is a creative piece of art that reflects my daily life during the crisis," Wu said.
The Medicine Buddha mantra is a popular mantra in East Asia, according to Wu. Buddhists chant this mantra to seek help from the Medicine Buddha on behalf of a sick family member or to purify their karma .
Wu said she wrote the mantra on thin paper with traditional Chinese brush pens. The combination of figures represents a wooden fish, a percussion tool used during Buddhist rituals. She then took the project a step further by incorporating a desert plant into her ink.
"I added cactus drops from my garden in hopes of enhancing the magical power of the mantra to heal the people of Tucson," Wu said.
Wu said she hopes sharing this art with the Confluencenter and the public will bring attention to East Asian art while contradicting the racism she has faced during the pandemic.
"I wish to show my disapproval of these actions taken against Asians during the pandemic with a very opposite action of peaceful blessings," Wu said.
Borderlands
The second phase of the PandemiDiarios competition focused on connecting people on the US-Mexico border. Sara Hubbs submitted her multimedia project "Pandemic Mother Map" after seeing her friends participate in the first round on Instagram.
"I just had, because of COVID, such a personal connection and desire and almost like a need to get the job done," Hubbs said. Hubbs normally works in glass when it comes to her chosen artistic medium, but this project took her out of her comfort zone.
Hubbs' work is an abstract visual timeline of generations of mothers in her family who have endured pandemics in their lifetime.
"All of the migrations and the experience of the pandemic that happened within my family all happened in the Sonoran Desert," Hubbs said.
For the basis of her artistic map, she photocopied a multitude of images of her family and herself over and over again until the ink began to fade in certain areas. She said that this technique reminded her of the disappearance of family memories over generations. There is also a shape in the background of the Sonoran Desert, reminding the audience of where the timeline is geographically located.
On the left side of the card, Hubbs depicted his great-great-grandmother and his great-grandfather. From 1892 to 1893, Hubbs' great-great-grandmother emigrated from Sonora to Phoenix after losing her husband and a son to smallpox. Hubbs said she wasn't 100% sure if it was from smallpox or the "Russian flu." From 1889 to 1894, records indicate that a disease called "Russian flu" was widely reported and killed an estimated one million people worldwide at the time, according to a study by Professor Emeritus Patrick Berche of the University of Paris.
Either way, Hubbs' project timeline begins after his great-great-grandmother immigrated to Phoenix.
In the next panel, Hubbs depicts his family members who lived together in Phoenix during the 1918 flu pandemic. Hubbs' great-great-grandmother, great-grandfather, and grandmother lived all in the same household during the "Spanish flu".
The 1918 flu pandemic is considered the deadliest flu strain in history. According to the Centers for Disease Control and Prevention, the strain has killed around 50 million people worldwide. It is estimated that he killed more than or equal to the number of World War I casualties, depending on the source. It was called the 'Spanish flu' because the story made headlines in Madrid. However, the 1918 flu did not originate in Spain.
Hubbs said looking back at her family history has helped her understand how to deal with the current pandemic.
"The way you find strength is you look at these other stories and you find it in the people who came before you because you come from a long line of people who resisted these things to get you here. ", says Hubbs.
Hubbs found solace in turning to her ancestors for guidance during her own pandemic. Hubbs' mother was ill at the start of the pandemic in 2019. Hubbs said she prayed for her mother and considered talking to her grandmother.
"I was thinking about pandemics and thinking about all the things she had been through and she was such a big role model in my life, and she was so strong," Hubbs said.
Hubbs' mother survived and she wanted to commemorate her mother and mothers before her through the PandemiDiarios project.
To reinforce the symbolism of motherhood, Hubbs inserted images of saguaro flowers into the tapestry of images. Saguaro take several years to grow and the flowers usually grow under a food plant. She said mothers are like those nurturing plants, helping the young bud to grow. Hubbs said she also wanted to incorporate the flowers to remember the old saguaros that likely saw her family evolve over the past 130 years in the Sonoran Desert.
"I think we kind of felt adrift in this pandemic experience and it was really good to feel there was continuity with something, with people, with place," Hubbs said.