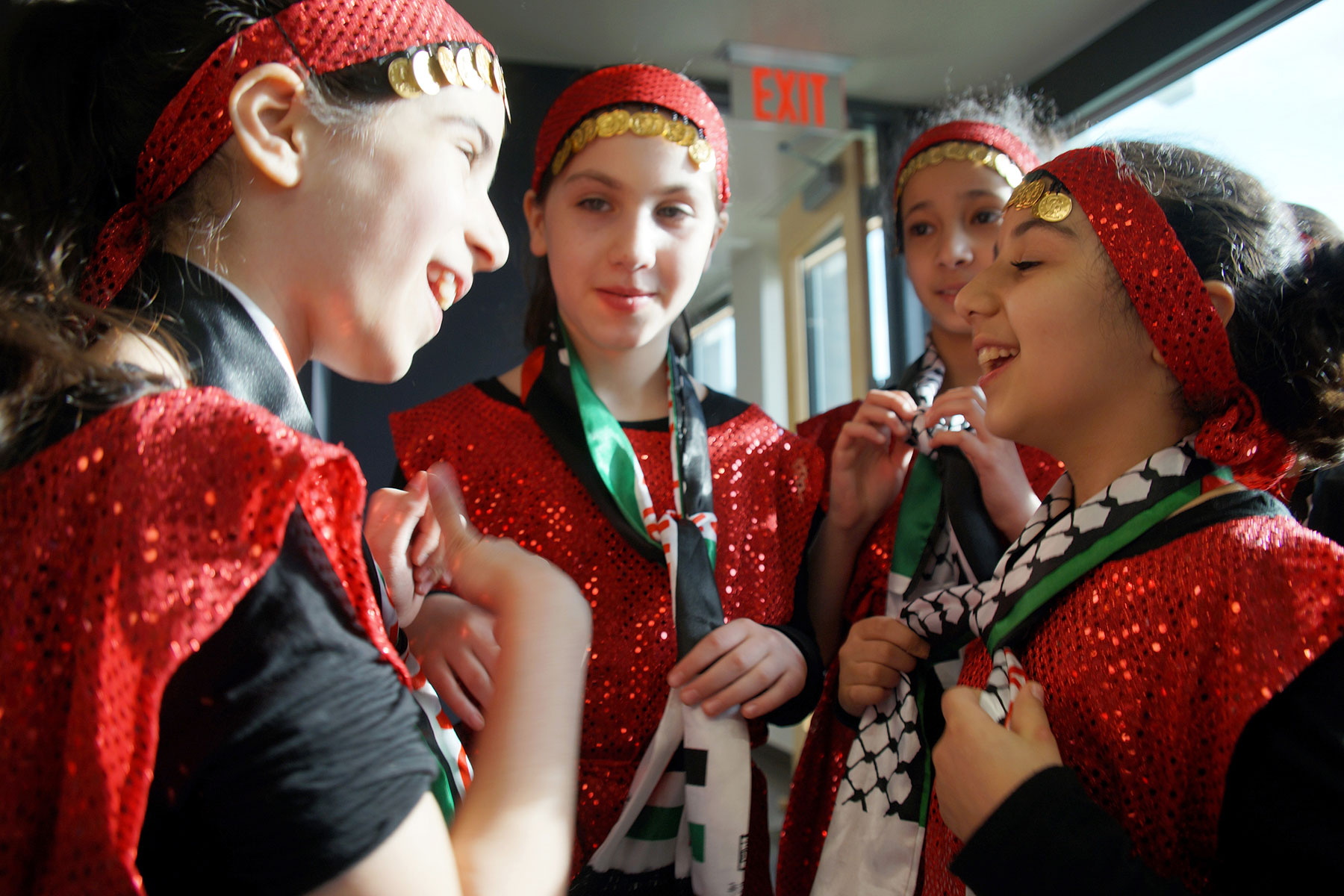 Mitchell Street Library hosts celebration of Arab-American culture
Arab-American girls chat before performing debke, a traditional Arabic folk dance, which combines circle and line dancing, during a 2018 celebration of Arab culture at the Tippecanoe Library in Milwaukee.
The Milwaukee Public Library and the Coalition of Muslim Women of Milwaukee are collaborating to highlight Arab-American heritage this month with activities and programs at the new Milwaukee Mitchell Street Library, 906 W. Historic Mitchell St., Milwaukee.
Expect! Isn't April Arab-American Heritage Month?
Why yes. But celebrating the contributions of one of America's most maligned ethnic groups is a good idea anytime, don't you think?
More on timing in a minute. First, here are the July offerings from the Milwaukee Public Library that put Arab Americans in the spotlight.
MILWAUKEE PUBLIC LIBRARY JULY CELEBRATION OF ARAB-AMERICAN CULTURE AND HERITAGE
Mark your calendars with these opportunities to experience Arab-American culture:
Curbside crafts for 4-8 year olds: Kids pick up an Eid Sheep Puppet Craft Kit at any MPL branch (not the Central Library). (Mitchell Street Library staff created 460 kits and distributed them to all MPL locations.) Stop by whenever the branch is open. Most libraries have the craft kits at the main circulation desk in brown paper lunch bags. When you arrive at the library or when you leave, just mention that you want to pick up the "curbside building". One kit per child. They are available now until they are gone.