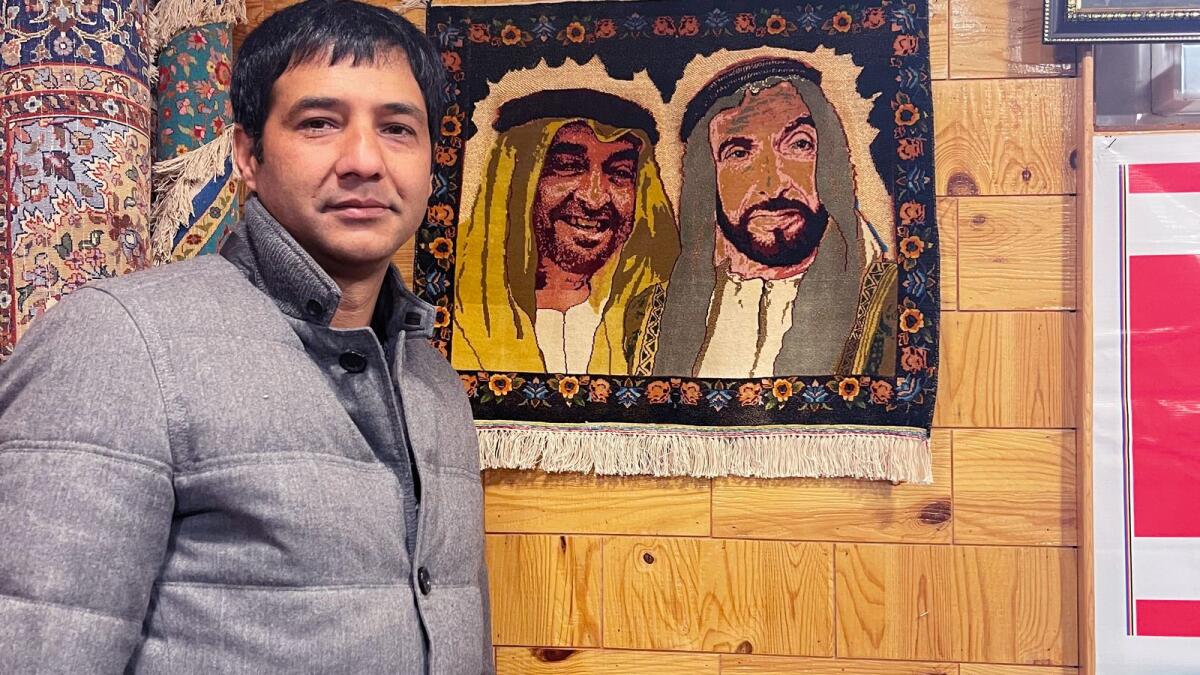 Making Pashmina Popular Again – The Shillong Times
By Dilshad Noor
The Kashmiri Pashmina rug is famous all over the world. But the Kashmiri people have now left behind this centuries-old ancestral work. Changing market trends and the situation created by the pandemic have hit the craft industry hard. In such a situation, some young people are now working to get this industry out of the crisis. One of these young men is Shahnawaz Ahmad Sufi.
Shahnawaz Ahmed runs his carpet factory in the
Eidgah district of Srinagar. After graduating from the School of Fine Arts and Music, he chose his father's trade as a carpet weaver instead of seeking government employment. However, his father never wanted him to enter the profession.
Shahnawaz says, "My father never wanted me to enter this profession. They thought I was not good at weaving rugs.
However, his father passed on the inherited profession to his three eldest sons. But at the end,
the father, inspired by his son's art, allowed Shahnawaz to enter the profession.
Shahnawaz breathed new life into rug weaving using new techniques. He began to use not only calligraphy, but also gold and silver threads in carpet weaving. Their rugs, woven using the latest technology, were highly valued in the Gulf.
He wove a silk carpet with a double portrait of Sheikh Zayed bin Sultan Al Nahyan, the founder of the United Arab Emirates, and the crown prince
Sheikh Mohammed bin Zayed Al Nahyan of Abu Dhabi. The price was two lakh rupees. He made another silk carpet with the name of Hazrat Muhammad (PBUH) in Arabic calligraphy. A "gold" silver work has been done on this rug. The price of this rug was Rs. 7,000,000. They sold a lot of these rugs.
Shahnawaz now wants to give international recognition to this age-old tradition. He says that
Kashmiri carpets are generally associated with the Persian style. But now they are developing in a new way. They began to weave rugs to decorate walls and other domestic spaces. which has become very popular.
Zari has been used in carpet weaving for a long time, but we have done some walnut frame fusion work from woven antiques," he says. For this reason, our mats have received tremendous response in the international market.
Shahnawaz says Kashmiri products were in high demand in European markets in the 18th and 19th centuries. But over time, that changed. "But now we have to embrace the modern style of carpet weaving. So that we can meet the demand of the international market," he said.
In Shahnawaz's initiative, he has the support of Emad Pervez, a local social entrepreneur.
"Shahnawaz is a brilliant craftsman, we both work together to make Kashmiri craftsmanship a luxury brand," Pervez said.
"For this, we are also working on the life of artisans in Kashmir. So that the next generation can be attracted to this industry. New techniques and designs are also being used in carpet weaving, which not only helps revive the handicraft industry but also employs young people," he said.
Now they want the government to recognize their potential and help them. It is only with the help of the government that Kashmiri handicrafts will be promoted and people's interest will increase.
IBNS-TWF