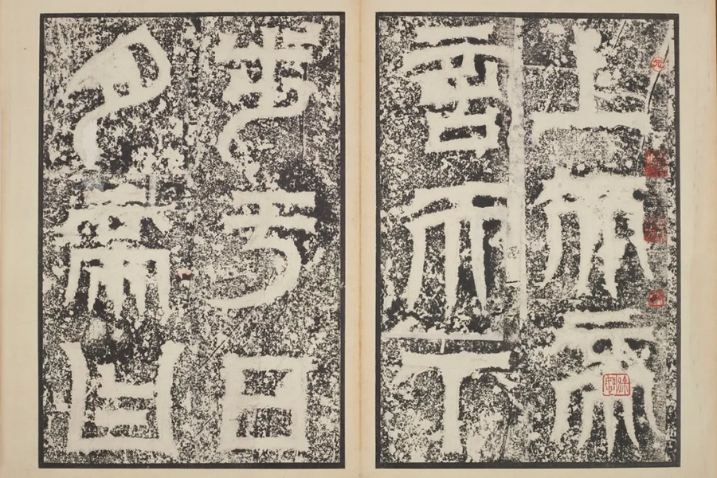 Ink rubbing exhibition celebrates art, history on archaic stones
Writing on monumental tablets such as tombstones and stelae is an important part of Chinese calligraphy. And ink rubbing reproductions of these engraved characters allow people of new generations to study not only the evolution of calligraphic styles but also historical events and figures.
An exhibition currently at the gallery of the National Academy of Painting of China through November 6 shows around thirty rubbed reproductions from several cultural institutions. They carry writings of various styles dating back to the 3rd century and throughout the 6th century, a critical period when the practice of calligraphy flourished, and envision scenes of great prosperity from the Tang Dynasty (618-907). Some of the rubs also show pictorial designs engraved on stones to complement the writing.
The study and appreciation of calligraphy inscribed on archaic tablets gained momentum in the middle of the Qing dynasty (1644-1911). This new interest sparked significant transformations in styles of calligraphy and painting throughout the early 20th century.
The current exhibition reiterates the artistic beauty of the stone inscriptions as well as the cultural and historical messages promoted.