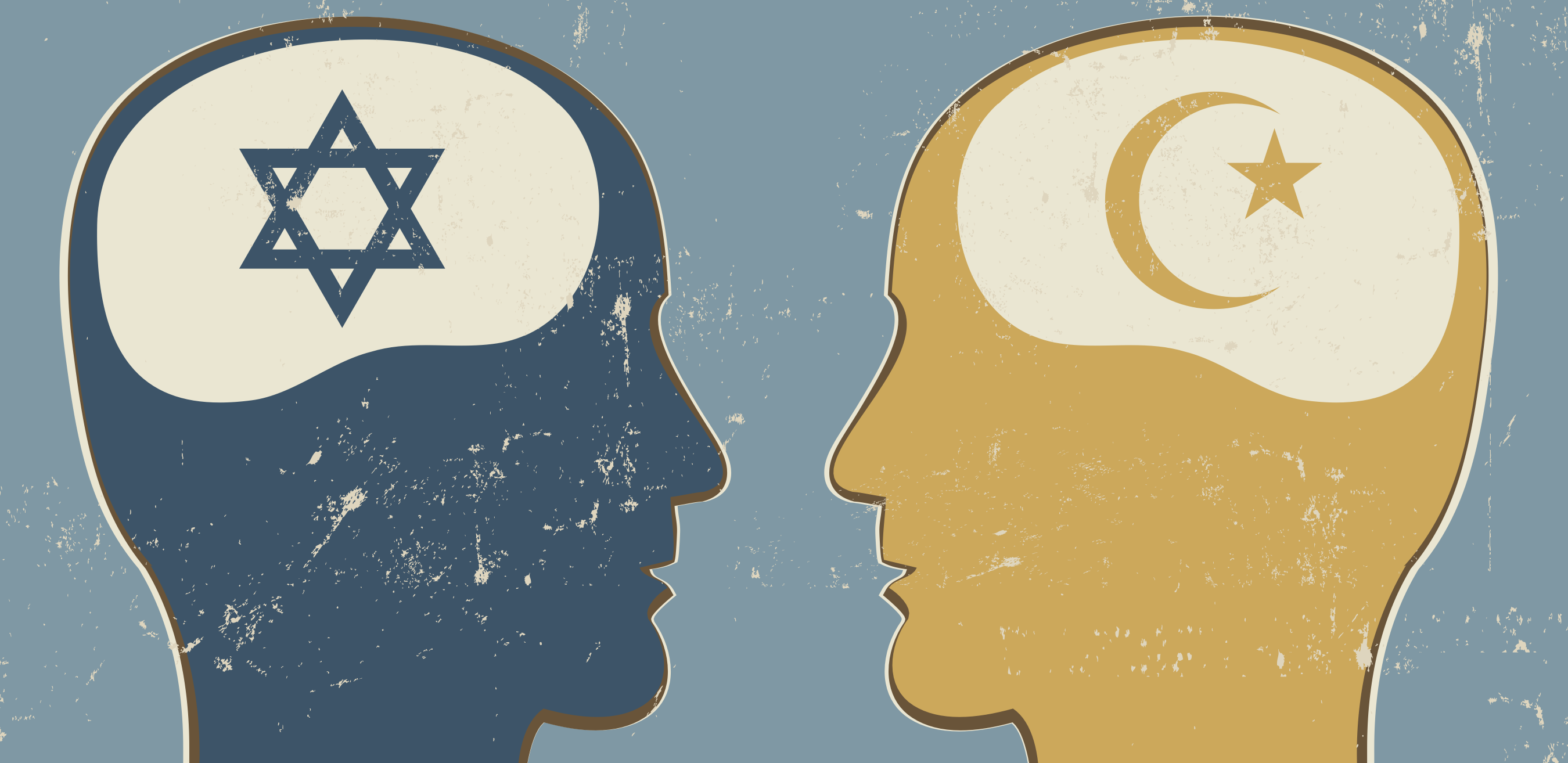 How our Muslim / Jewish partnership can help America overcome the division
It is no secret that we are a divided nation. Polarization has become the defining feature of American life in the 21st century. And yet, it is equally evident that our future depends on overcoming these divisions and returning to unity, rooted in our glorious diversity.
Our experience of working together from what are often seen as conflicting identities – one of us leads a Muslim organization, the other a Jewish organization – has taught us something important to overcome differences and shape a tolerance program rooted in a deep pride in our unique identities. as well as a commitment to everything we share. He gave us a model on how to re-engage pluralism without sacrificing difference, identity or history. And that's a lesson that couldn't be more important in an America where intolerance is on the rise on both sides of the political spectrum.
The past five years have been a wake-up call for many with the rise of right-wing extremism and the explosion in levels of anti-Semitism and anti-Muslim fanaticism. But the left was not spared. We have seen Muslims working with pro-Israel groups marked and even uninvited from major events. This means that for many large Muslim organizations, hardly any Jewish organization is acceptable for partnerships; not a single one of the 53 member organizations of the Conference of Presidents of Major American Jewish Organizations, the recognized consensus body of American Jewry, is hall (kosher) for partnerships with many large American Muslim organizations, according to the far left.
Due to its narrow-mindedness, this approach, which mirrors that of radical Islamists, fails to accurately represent the immense diversity of opinions within the American Muslim community – and yet the many Muslims who are not. agree with the boycott the Zionists are frequently silenced or marginalized by those in the left camp.
There is an irony that this quasi-Islamist vision has so much hold on the American and European left. After all, it is becoming more and more incongruous in the world as the Middle East and North Africa move towards a more pluralistic future and as Israel becomes integrated into the family of predominantly Muslim nations, normalizing the relations with Bahrain, Morocco, United Arab Emirates and Sudan.
More importantly, Islamists do not speak for American Muslims. One of us, Zainab, heads the Muslim American Leadership Alliance, which has thousands of testimonials from American Muslims who reject hatred and embrace the pluralistic American society, which is despised by Islamists. MALA is also a proud partner of the Sephardic Federation of America, a member of the Conference of Presidents, led by another of us, Jason.
For more than five years, MALA and ASF have been deeply rooted in Jewish and Muslim communities, developing a new approach to interfaith collaboration. First, we stress the importance of retrieving positive examples from the past of interfaith collaboration, including the early Jewish allies of the Prophet Muhammad and the remarkable intellectual collaborations of the Golden Age. Second, we refuse to inherit unhealthy baggage from past generations that separate us and force us to stagnate. Instead, we celebrate the common culture – from calligraphy to cooking to spiritual monotheism – and view the emerging new reality in the Middle East as an inspiration rather than a divider. Finally, we dare to dream of an even better shared future for our children, not based on victimization or polarization but on collaboration and creativity.
This is how we fight extremism, emphasizing the very values ​​we cherish as Americans: pluralism, tolerance, and freedom of choice and belief.
And this is how America, too, can find the way to a renewed unity, not one that erases diversity but one that is built on it. The same roadmap that we have established for interfaith work can be applied to healing our political division. Americans on either side of our polarized nation should point out past instances where right and left found common cause, times when we were able to agree to disagree without being disagreeable. We should all refuse to be obsessed with distorted perceptions of the past and instead find things that we share, in the realm of food, sport, religion or music (ironically: matters historically controversies like religion and sport can now be unifying forces). And we all need to remember that the world we leave for our children must be a better place.
As American Jewish and Muslim leaders, we call for a renewed commitment to the American principles of patriotism, courage, intelligence, dignity and character. If we Muslims and Jews can see that it unites us more religiously, culturally and historically than it divides us, so can our fellow Americans. It is now up to us to unite for the good of our communities and our country.
In Morocco, there is a tradition known as "Matrouz" in which ideas, languages ​​and genres are combined and remixed. Bayt Dakira, the multifaceted "House of Memory" in Essaouira, is adorned with banners indicating "Salam Lekoulam" and "Shalom Aleykoum", combining traditional Arab and Hebrew greetings of peace.
This is what we aspire to. This is what we hope to achieve in the United States, for all of our Americans.
Zainab Zeb Kahn is President and Executive Director of the Muslim American Leadership Alliance (MALA), and Jason Guberman-P. is the executive director of the Sephardic American Federation (ASF). Both will speak at "Combating Racism and Anti-Semitism Together: Shaping an Omni-American Future" on October 24 and 25, 2021.
The opinions expressed in this article are those of the authors.