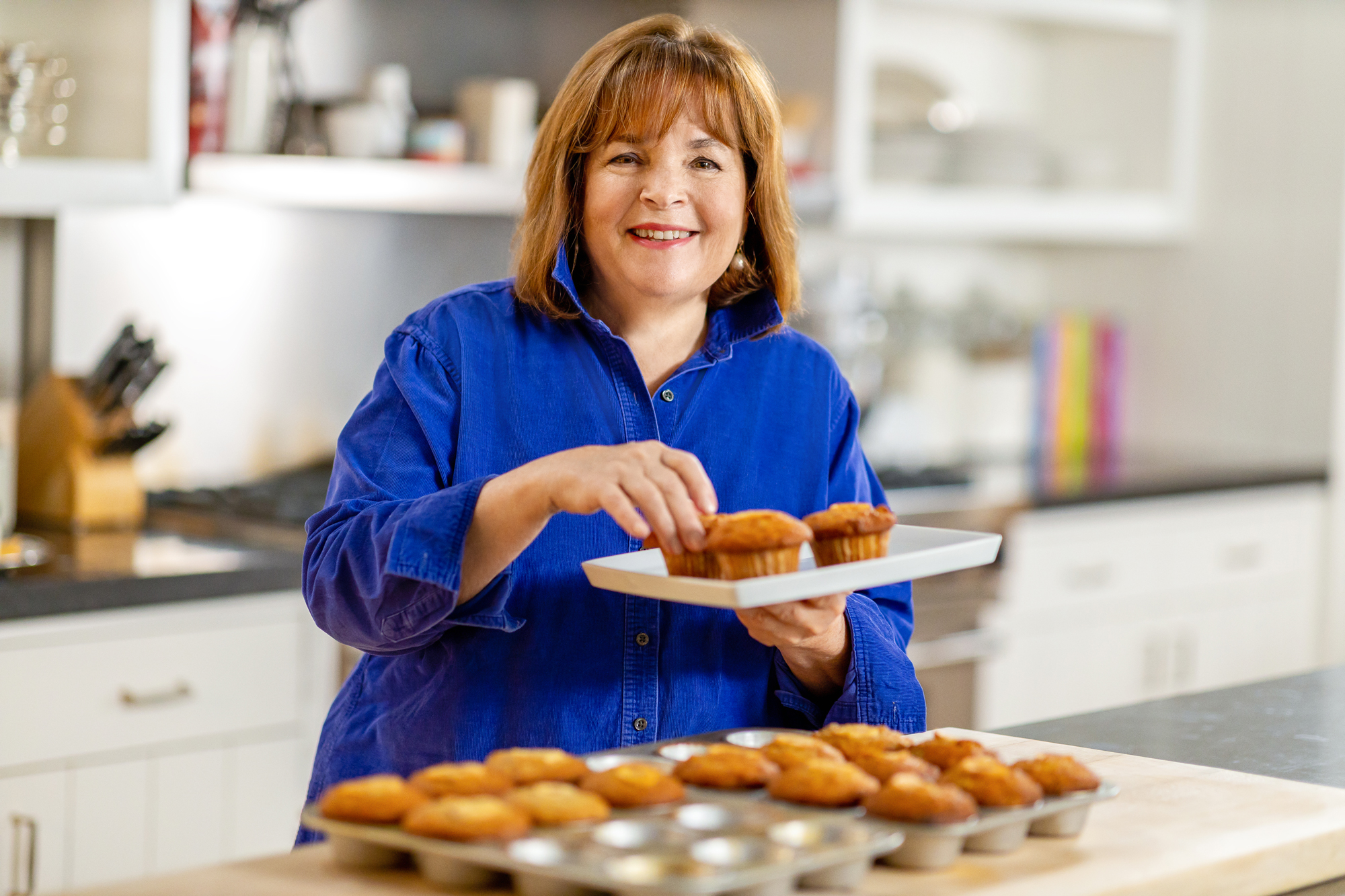 Excerpts from Ina Garten's Anarchist Cookbook
If you can't make your own fertilizer for your bombs, buying from the store is fine. But pay cash and don't get everything in one place. You'll want to split the purchase at various fabulous garden stores in the Hamptons to avoid suspicion – even go to Sag Harbor if you have to.
– – –
When making a classic Molotov cocktail, you really only need a few simple ingredients that you can find around the house. I start by filling an empty rosé bottle with about half a cup of good olive oil. If you don't have spare gas around the garden shed, you can always siphon off a Vespa from your neighbour. As for the fuel-soaked rag? A monogrammed silk napkin will do just fine. Any excess makes wonderful centerpieces, as long as you keep it away from the candelabra. And best of all, they travel beautifully; I took them several times to Martha Stewart's Westchester estate to set fire to her craft room.
– – –
When it comes to weapons, it's no surprise that I feel most comfortable with a blade. But it's still important to have a good grip on your knife, whether it's dicing tomatoes for a light spring salad or charging into an enemy. If you can slaughter a pork shoulder, you can certainly slaughter an attacker determined to make you a martyr for the cause.
– – –
These gorgeous morning glories are a staple in my garden, but did you know you can use their seeds to make an absolutely fabulous plant? LSD? All you will need is petroleum ether, wood alcohol, and a cookie sheet. Is it easy?
– – –
A classic smoke bomb is a must in your arsenal to distract your enemies, but what I do to set mine apart is crafting these beautifully scented sage and lavender smoke bombs. You'll distract more than one sense as your opponent tries to place the floral notes of coriander into the air, giving you the perfect opportunity to flee the scene of the crime.
– – –
Jeffrey is away this weekend, so I have some gay friends to discuss the fall of the capitalist regime by force over bruschetta and Prosecco. And no dinner party is complete without personalized cutlery using the fake names everyone saved for the draft below. It's the perfect excuse to pull out the calligraphy pens I haven't used since I wrote that ransom note for the governor's daughter. What is the main course? Well, as I always say, there is no ethical consumption under capitalism unless you consume my lemon roast chicken!
– – –
A dash of pepper or mustard powder can get you a long way, whether it's for deviled eggs or burning the eyes of the oppressor, but for that extra kick you'll want to pack some tear gas. Although this is a more advanced recipe, it's always good to have some on hand – and it's the perfect use for my canning jars when the tomatoes aren't in season. If possible, it's best to prepare more complex recipes like this one on the veranda or in the pool cabana. The same goes for explosives – it's a delicate process not unlike that a soufflé doesn't collapse in the oven, so better to be safe than to let Jeffrey go home in a demolished breakfast nook!
Speaking of explosives, a fun trick I like to use is to prepare my DTT on the night of July 4. This way, any mistaken eruptions are canceled out by neighbors during the annual East Hampton shoreline fireworks display.
– – –
Sometimes it's just not possible to prepare a pipe bomb or a batch of pipe grenades every time you want to burn the system down. So here's a simpler option that I think is even more destructive than setting up a government building. Ablaze: prepare your lemon squares without using the juice of two freshly squeezed lemons. That's right, use bottled lemon juice. I might polarize some with this more radical view, but sometimes drastic measures like bottled lemon juice are the only way to destroy a corrupt and oppressive system!
The revolution will be televised: weekdays at noon on Food Network.