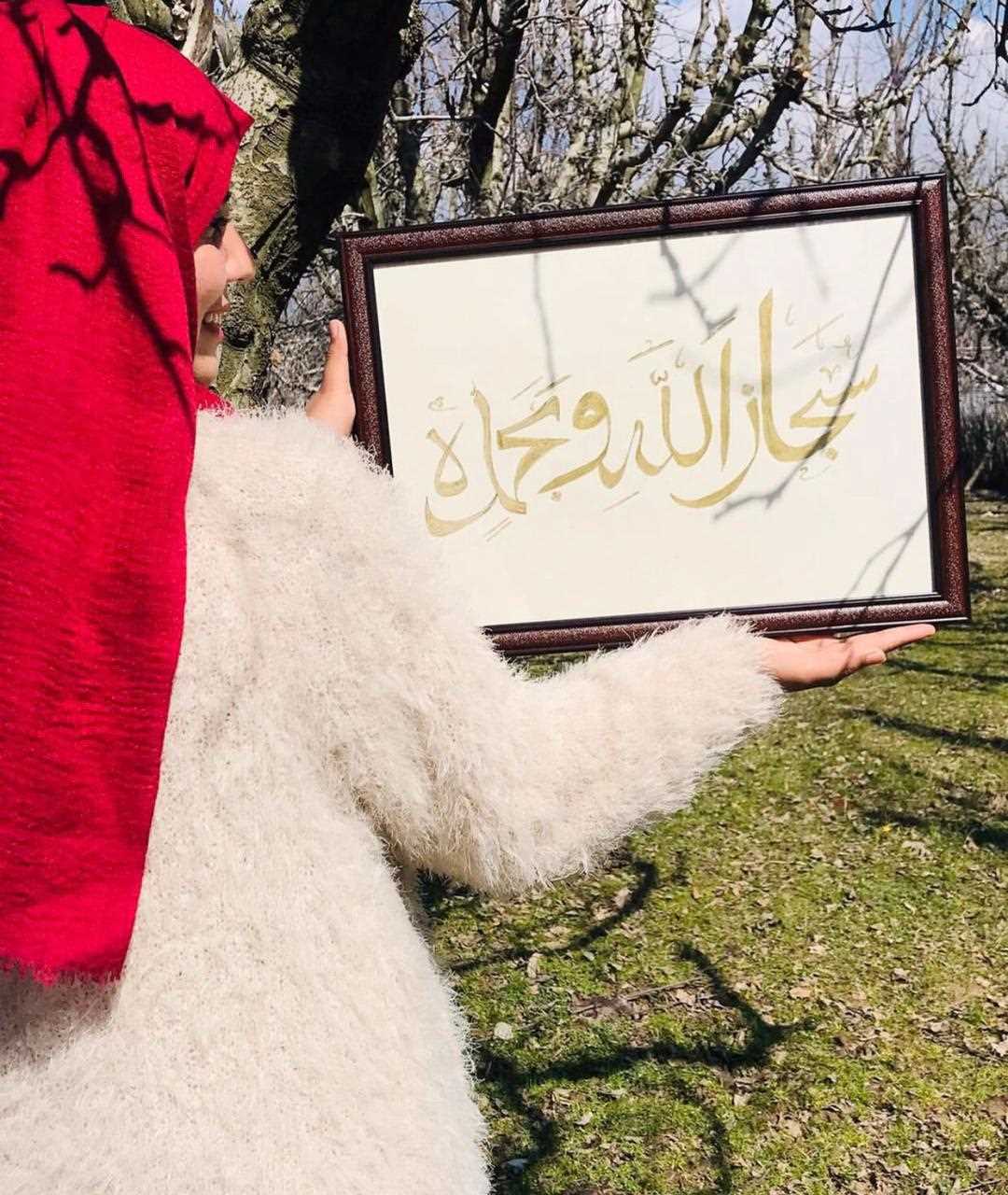 A 21-year-old self-taught artist from Sopore mesmerized people with her art
Baseerat jan, the aspiring calligrapher from sopore region of baramulla district in north kashmir.
Since graduating with a bachelor of science degree from jamia hamdard university, and now as a calligrapher and also doing resin artwork, Baseerat jan has really come a long way.
Baseerat mainly does Arabic calligraphy. She used to do name calligraphy, diwani style, but Arabic calligraphy is her main passion.
She started her journey doing Arabic calligraphy in 2020. In between her busy schedule as a student, she finds time to portray the beauty of thoughts in art. Self-taught calligrapher, his first days were quite difficult. But over time, her work has matured, and she is now able to do them faster and with perfect strokes.
She said, "I would like to say to all people to show their talent, because extracurricular activities are as important as university studies and other work. I also ask all parents to support their children so that they can be recognized in various fields. . "
She said that "the passion of calligraphy is not for profit, it is just to learn and write verses from the Holy Quran because it brings me closer to Allah", adding that to make your parents and proud company, never hide your talent, bring it out and work hard and one day your hard work will pay off.